For Grandma with love
Grandmas are one of the most special people in our lives, and finding the perfect gift for grandma can be hard—especially since you will want to find a gift that truly makes her smile and brings happiness to her life. If you are looking for a gift for grandma that she will appreciate and enjoy, consider the following gifts that will truly be with love. 
Embroidered Hoops
Embroidery has made a big comeback in the last few years, with embroidered hoops becoming a mainstay in interior decorating trends. You can find embroidered hoops with pre-embroidered designs everywhere from big box stores to craft stores as well as small-time boutiques. They make a great home-style looking gift that your grandma will surely enjoy hanging up on the wall of her kitchen or living room. 
Brooches
Brooches are another classic gift that grandma is sure to enjoy. Brooches can be worn easily on a top or a hat and they make the perfect fashion accessory for your beloved grandma. Best of all, brooches come in so many different shapes and sizes that you are sure to find one that suits your grandmas personal hobbies and preferences. If you're looking for brooches, consider designs from Boho, which cover a wide range of styles.
Quilts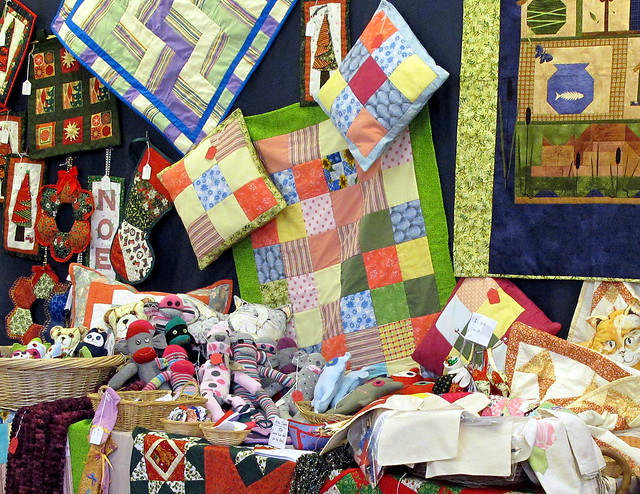 Who doesn't love a good quilt? Your grandma will definitely enjoy having a nice quilt to lay over her lap when it's winter time and she wants to warm up. Quilts can be found in all different shapes, sizes and colors, so the sky is really the limit in terms of finding a quilt that suits your grandma's personal aesthetic and tastes. If you'd rather go for something handmade, try Etsy or other craft based shops where you can find homemade quilts that will be OOAK. 
Perfume
Perfume can be a great gift if your grandma loves to spray on the stuff before heading out for errands or to enjoy a night out at the theater. Perfumes come in so many different scents today that you are sure to find something that will suit your grandma's personal preferences in regards to scents. If you need help picking one out, try subtly asking her about her favorite scents and look up perfumes based on the answers! You can even find swatches or sample vials and give your grandma perfumes to try out before ordering her a full bottle.
Photo Albums
If you're looking for a gift with a true personal touch, then a photo album is a great option. Photo albums are a great way for grandma to remember cherished moments and family, and they are surprisingly easy to put together nowadays thanks to the many options available with online printing. You can even have the photo album printed and pre-bound for you at many online printing shops, making it easier than ever to create a custom photo album.
If you're looking for a gift for your grandma, consider the above gifts that will show her that you truly care.