There is no shortage of skirts and dresses available, but sometimes it can be a challenge to know which length is right for your legs. The quick and easy answer is that you want the hemline to come down to a fairly small section of your leg. But there's more than that to picking the right skirt length. Where are you going? What's the occasion? Is there a dress code?
Here are a few options to consider as you pick the right skirt length for any occasion.
Mini Skirts
No matter what your age, you can find a way to elegantly wear a mini skirt. Remember that you don't want a hemline that drops across the widest portion of your thigh. Doing so will make your thighs look bigger than they actually are. There are plenty of ways to wear your mini skirt and still look sophisticated. For example, some women prefer to wear them with a pair of tights.
Knee-length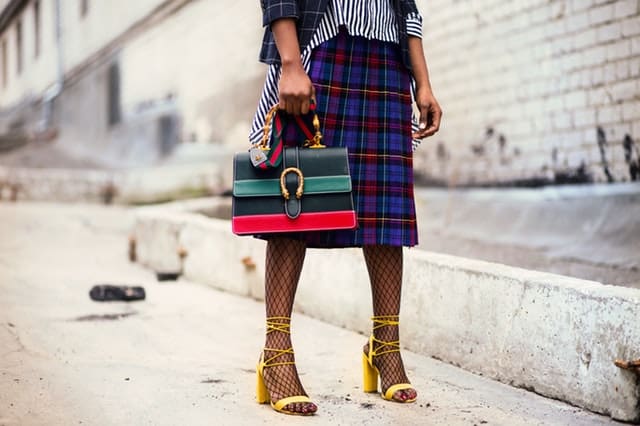 As a general rule of thumb, the most flattering length for a skirt is when it falls just above, right at, or just below the knee. This is primarily due to this being a thin portion of the leg. Something to keep in mind is that if you're considered petite, your best bet is considering a hemline that falls just above your knee. If you prefer that your knees weren't visible, wear some tights or a skirt that falls below your knee.
Midi Skirts
The trickiest of the bunch are midi skirts. With this type of skirt, the hemline typically falls at the widest part of your calf. This results in your legs looking shorter than they actually are. The goal is to find a skirt that falls at the thin part of your calf, as opposed to the widest.
You may also consider wearing your mid-length skirt with nude shoes or high heels. This helps to make it look as though your legs are longer. If you're worried about your ankles or calves, considering wearing tights or boots with your midi.
Maxi
A maxi dress, or a full-length dress, is perfect for all women, even if you fall in the petite category. Find one that doesn't drag on the floor and falls just above your ankle bone if you're wearing flats. If you're wearing heels, wear a maxi that falls to the floor. Remember, though, not to let the hem drag on the floor.
When you wear a maxi that covers up your whole leg, consider showing skin on other parts of your body like your neck or your arms. However, a skirt with a slit can also have a slimming effect.