Trying to make your mark in the world of spirituality isn't easy. Anyone who has gotten into this segment with a thought to help others has had to face countless obstacles in reaching out to those who need them. This is mainly due to how people have a difficult time connecting to spirituality as a tangible way of assistance.
But with a few business tools, you can ensure that your spiritual practice is taken as seriously by others as a regular business.
Out of these tools, a business card is perhaps the most efficient. It not only provides individuals with your contact information, but it also lets you establish yourself as a professional entity that may be taken in a serious manner.
Fortunately, with companies such as Basic Invite, getting your spiritual yet modern business cards is just a step away.
What Can Basic Invite Do For You?
As one of the most popular vendors of business cards, Basic Invite can help you with all related aspects of getting your own cards from scratch. From design to printing, and from samples to mailing, the business stationery platform has everything you need to kickstart your professional image.
Basic Invite's business cards come in over 180 different color options for each element of your card, which means that you get virtually unlimited colors to choose from.
But that's not all.
Once you select your design, you can actually order a custom sample for a single business card. This means that no matter how much of unique shaped business cards you end up selecting, you could check each one in your hand first to see how it feels before you order a whole bunch of them. This saves you on costs by a very large margin, and makes certain that you are only spending on cards that would be of use to you.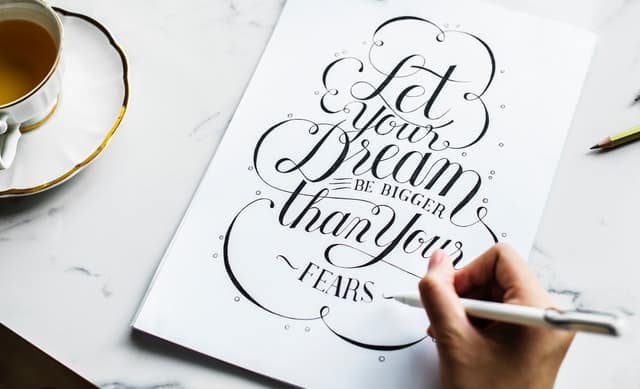 With that, the ability to choose from over 40 different colors of envelopes lets you complete your business stationery set for mailing purposes. And with services such as complimentary address printing for Christmas cards, you can ensure to save your funds while strengthening your branding.
Basic Invite also gives you the ability to capture recipient addresses online by sharing a simple URL through portals such as your social media pages. In this manner one can get direct addresses from your potential recipients and have them printed on envelopes with one click.
The double sided business cards and many other designs also come with added accents such as raised or flat foil card designs. These foil cards that come in colors such as gold, silver and rose gold could elevate your card in a way that is bound to leave an impression on the recipient.
All of this makes it to where your spirituality practice may benefit from business cards without going through difficult processes. To ensure that you can make the most out of opportunity, reach out to Basic Invite today and order your business cards and other stationery.
Right now Basic Invite is offering 15% off with coupon code: 15FF51. So if there was ever a time to order your business cards, this would be it.