We're back from our Finest Playa Mujeres family vacation in Cancun! Not only did we survive our first time traveling with baby but we thrived! A change of scenery and a break from routine was what we all needed as a new little family. Being new parents is exhausting and I am sure being a new human is pretty tiring too, some relaxation and exploration of new sensations did us all a world of good.
Taking a baby to Cancun? Is that a good idea?
YES, a big resounding YES it is a great idea to take a baby to Cancun! I come from a family of Mexico lovers with years of travel to Cancun and the Riviera Maya but a few friends expressed concerns about safety before our trip. I want to reassure everyone that we felt safe at all times, Finest Playa Mujeres is located inside a gated community with security check-points and there was absolutely nothing that made us uncomfortable for one single second. With all of our years of Cancun travel, we didn't hesitate for a moment to bring our 11 month old treasure, we know that the destination is family-friendly and extremely welcoming of the little ones. So, fears of safety to rest amigos, now let's get to the good stuff.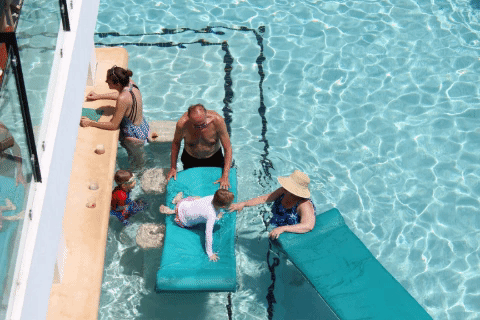 Our Suite and Baby Amenities at Finest Playa Mujeres
Oh sweet luxury, we reserved a junior suite with private pool at Finest Playa Mujeres and it was PERFECT for us! We had no idea how Jake was going to react to travel so having the private pool was ideal. If he decided nap time was several times a day, we knew we could easily keep him close and cozy but still enjoy some pool time. The resort provided a crib, baby monitor, high chair, baby bath tub and even a bottle sterilizer, sure saved us having to pack it ALL! We shared some beautiful family moments in our own little pool and enjoyed snoozing in the shade on the comfy patio bed. Jakie's favorite part was watching the little lizards of course, he does have a thing for dinosaurs!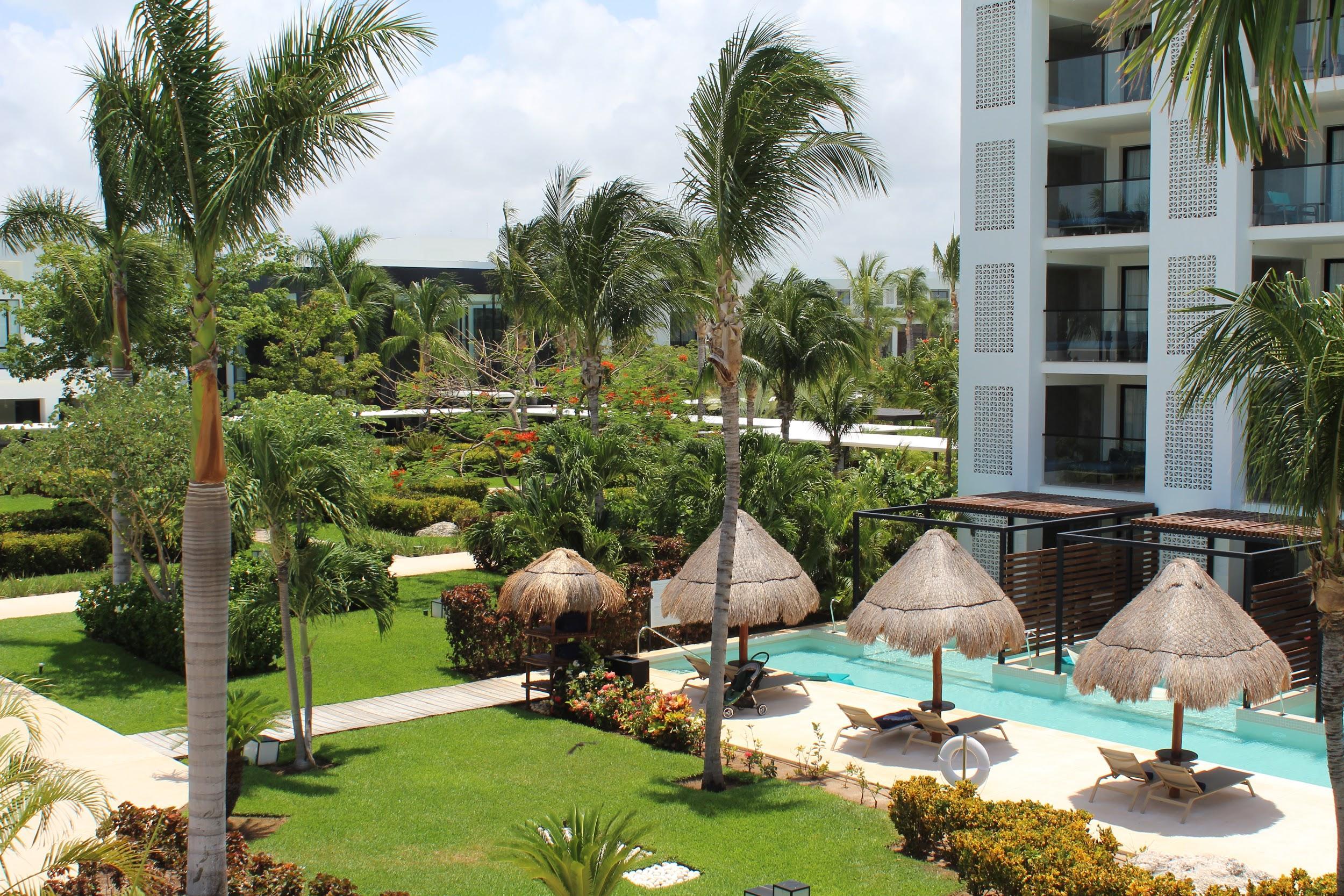 Baby Club Finest Playa Mujeres
This was the cutest little area just for the wee ones! Jake is still too young to leave at the kids' club of course, but he had so much fun splashing in the baby pool with other munchkins! The staff was super friendly and went out of their way to make all the kids smile. Daddy had the most fun acting like a kid himself, blowing bubbles in the water and VROOOOMING Jake around the little waterslides. Seeing my boys laughing together and being silly is exactly what family vacation is about!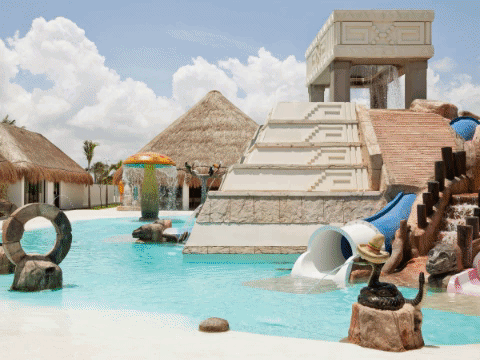 Finest Playa Mujeres Nanny Service
We decided to have one grown-up night with a fancy romantic dinner and arranged for a nanny to take care of Jake in the suite. Jessica came to the room and she was just lovely, she had Jake giggling as we left and asleep when we got back! Our dinner was AMAZING, so exciting to eat at our own pace and not one set by baby! We chose the French restaurant called "Le Petit Plaisir" and oh la la it was divine! Everything was absolutely delicious and the "baby-free" time was so appreciated.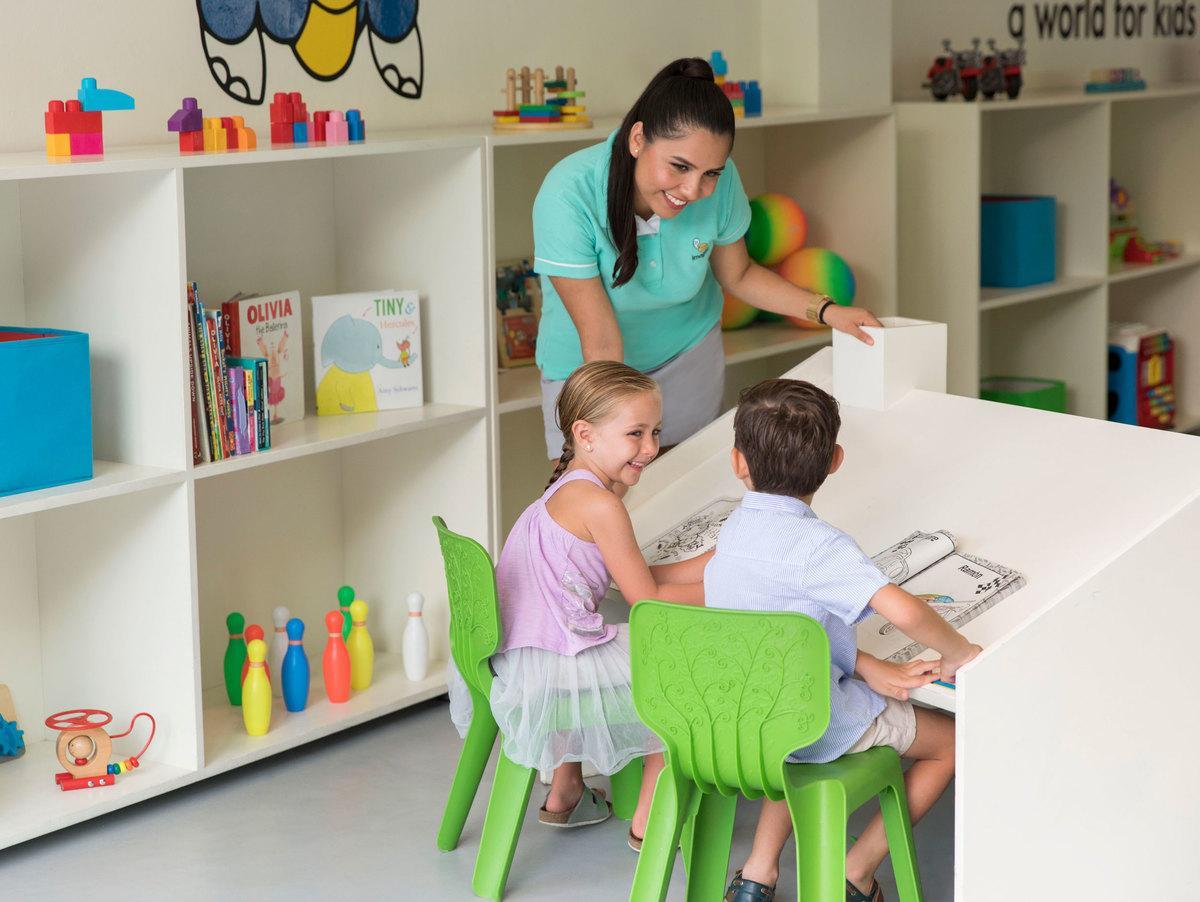 Jake enjoyed so many new experiences and sensations and we were so happy to have this time together with him. Eating sand, laughing at iguanas and "coatis" (like racoons), beach balls and hammock naps, our family vacation to Finest Playa Mujeres was absolutely unforgettable! Can't wait to bring him to Cancun when he is older, I just know he's going to be an adventurer!