If your family is anything like mine, then your holidays may be made of enjoyable road trips instead of exhausting airport stops.
Which is not a bad idea.
In place of hours of waiting around for your flight, you can spend your time playing games with your loved ones as you make your way to your holiday destination. Instead of thinking what to pack and what not to take on a flight, you can stuff your car's trunk with all the winter clothing that you can get.
For me, this makes a holiday road trip far more fun than a holiday flight. None of my family members feel frustrated through our journey. In fact, we get to make lots of memories on the way to my gran's Christmas dinner every year. What's best is that preparing for the trip is fun by itself, since we get to check our reaction time and plan lots of activities for the trip.
All in all, driving to your destination even through hours on end tends to be more enjoyable than taking an airplane through the holiday rush. But as delightful as it may be, driving for long hours comes with its own share of responsibility.
Use of Cellphone Can Be Hazardous
Whenever we are driving our car, checking our GPS or Google Maps for directions or using apps like Waze for traffic updates is quite common.
But it can be quite distracting at times.
In a recent survey, 19% of participating drivers admitted that they sometimes take calls while driving. But that's not all, 17% also admitted that they read texts off of their phones. As if that wasn't enough, 12% also stated that they send texts through their phone all the time while they drive.
All of these reasons – including using your sat nav – can result in a penalty if the police pull you over and find that it was distracting you. Apart from this, it can also put you and your family in jeopardy.
Keeping this in mind, make sure to keep your cellphone at bay while you drive. Whatever you do, make sure to focus on the road while spending quality time with your family.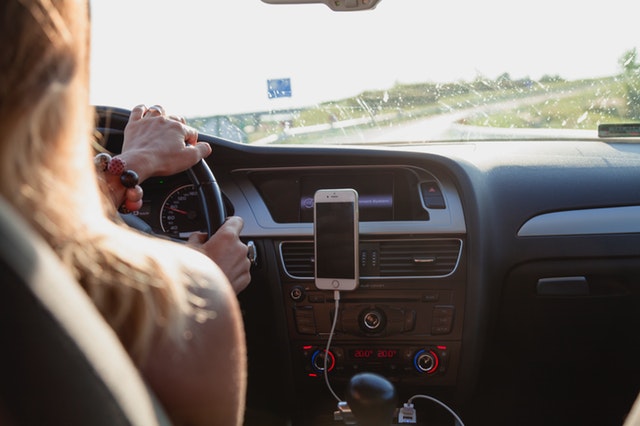 Take Care of Your Car's Maintenance
Another important thing that drivers often neglect is the condition of their car. While it is important to keep your car in optimal shape even through daily commute, it is all the more imperative when you have to take a road trip.
You don't have to move mountains to check the condition of your car. Simply drive your car to a reliable garage, or simply call for a mobile mechanic service to have your vehicle checked at your own convenience.
This makes sure that your car wouldn't stop abruptly on the road, which can be quite a grueling experience when you are driving with family. Trust me, I have been there, and let me tell you that it is enough to suck all the fun out of your road trip.
Leave Ahead of Time
The holiday rush does not usually get to the roads as much as it does to the airport, but if you are driving through busy routes, then it is important that you keep the possibility in mind.
Along with using your apps and sat nav, make sure that you are also paying attention to your scheduling. Leave ahead of time, and have a few hours' difference in schedule to make sure that even while you have the possibility of being early, you are never late to the destination.
This is quite useful when you are on a tight schedule. But it also comes in handy if your family like mine has quite a penchant for drama whenever anyone is late for their holiday visit – even by a few hours.
By keeping these tips in mind, you can ensure to make the most out of your holiday road trip while keeping yourself and your family safe at the same time.