People's tastes, preferences, and style change and evolve with time. Which is quite exciting unless your tastes change completely and the sofa you picked out just a while ago is no longer to your liking. Sofas are an investment; therefore, it would be impractical and expensive to replace them every other time.
While reupholstering your sofa is an option, it's not always a feasible one. Alternatively, you can upgrade the look of your sofa and stay within your budget with these tips:
Custom Slipcovers
Slipcovers are a super easy and a genius way to transform the look of your sofa and accordingly, your overall space. You don't have to wait until Christmas to change up your cover. You often buy clothes for yourself, and your sofa deserves to have more than one slipcover to give it that extraordinary charm.
Matching Cushions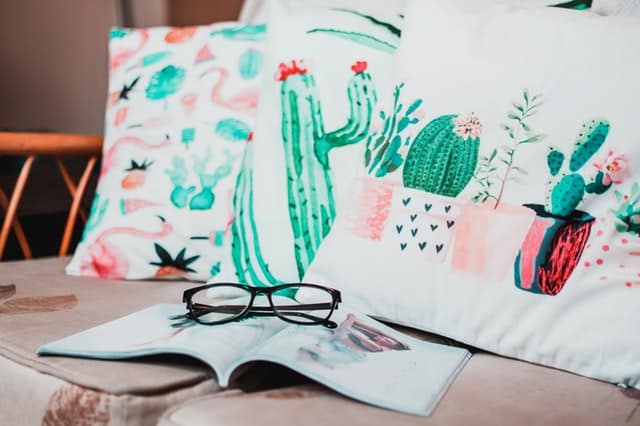 Do your cushions match your sofa? Then you need to throw them out or better yet, donate them. Matching cushions blend with your sofa and look like a bumpy bit of furniture. Buying cushions that contrast well with the sofa color will effectively brighten up your sofa; thus, adding style to it.
Mixing and Matching Cover Fabrics
Mixing textures and patterns of slipcovers is a wonderful way to revamp your sofa. In fact this is a tactic you can employ all over your home. The key to successfully mixing patterns is to combine prints that have a few common threads to link them. Consider keeping the different prints within the same palette or color.
Sofa-Covering Blanket
You can use a large, colorful blanket to protect or hide the current state of your sofa. Whatever your motivation is, this is a perfectly inviting and casual way of sprucing up your sofa.
Colorful Patterned Cushions
Colorful cushions give your living room a welcoming and warm atmosphere, hence making it a lovely place to kick back and relax. Mix up the color scheme and brighten up your sofa with gold colored cushions. They are futuristic, minimalistic, and romantic and will blend effortlessly with the rest of your interior design.
Stuffing Saggy Cushions
Does your sofa look saggy? You can definitely make it look way better by simply stuffing the cushions. Don't do a shoddy job of shoving some cotton batting; you'll only end up with lumpy cushions. Instead, if your sofa has a cover, take it off and wrap the cushions on either one or two layers of foam wrap or quilt batting. If you realize it shifts around, secure it with a spray adhesive.
Once you're done and you still spot a few saggy areas, then fill them up with a few pieces of cotton batting. It's that easy.
Fabrics for Your Cushions
When it comes to practicality and comfort, the fabric choice of your cushions is important. Your cushions ought to be comfortable to lean your head and sit up against. A lot of people opt for soft fabrics such as velvet or cotton because they don't scratch or itch. But if you prefer a rustic look, then wool is your best bet. If, on the other hand, you're looking for cozy cushions, then knitted or fur cushions are great. Finally, if you're looking for a touch of luxury, then pick velvet or silk.