Online mortgage brokers allow prospective homeowners to complete the mortgage application process on their phone or laptop instead of going to the bank to submit the application. It's growing in popularity, especially among young homeowners. A survey by NerdWallet found that 64% of millennials prefer a digital mortgage broker. However, like everything else in life it has its drawbacks and benefits. Here are some of the pros and cons of working with a digital mortgage broker online.
Pros
Faster: For individuals who have a busy schedule or those who prefer the ease of doing everything from their smartphone, an online mortgage broker will be ideal for you. You download or fill the form online and upload it to the website when you're done.
Ease of mortgage shopping: Shopping for a mortgage is a breeze online. Check out at least three lenders to compare rates and terms. They should offer a good-faith estimate that explains the terms, fees and interest rates so you know what you're looking for when comparing mortgages.
Lower rates and fees: Most online lenders offer lower rates than a traditional bank. They don't have staff fees, physical branches and high operational costs, which translates into lower fees and rates to borrowers. This saves you thousands of pounds in closing costs and interest.
It easier to get approved than a brick-and-mortar bank: Credit scores don't play a huge role where qualification of a mortgage is concerned. They have a minimum credit score guideline for approval but if your credit score isn't perfect they'll still be willing to grant you a loan.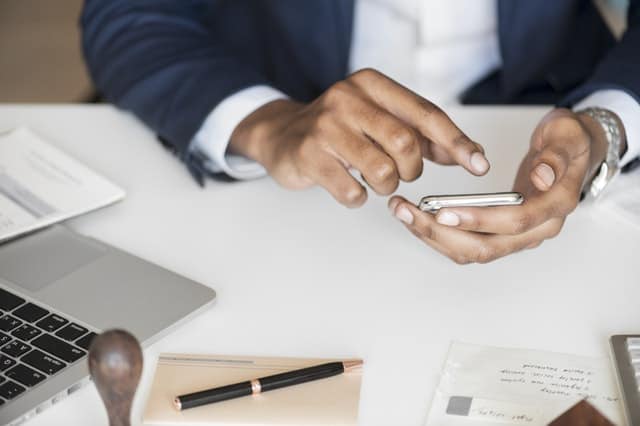 Cons
Online scams: The internet is saturated with scammers who offer deals that are too good to be true in an effort to prey on shoppers who want the lowest rates. When you see such deals from mortgage scammers, do your research to ensure the deal is legitimate or you could lose your down payment.
Know What You Can Borrow: Before attempting to apply for your mortgage, it's advisable that you use online calculators to see how much you can borrow based on your salary. This will make the process of using a digital broker even simpler.
No personalised customer service: Digital mortgage brokers tend to be harder to get in touch with if there's a problem than your local advisor. You're also prone to make mistakes on forms when you don't have someone to guide you through the process. One error could spell rejection in the application process.
Hidden fees: The world of online mortgages is very competitive. Some lenders might not properly clarify the offers you see. There could be hidden fees for processing and administration. Ask questions and read through the papers carefully to ensure there are no surprises.
Conclusion
Working with a digital mortgage broker has its advantages and disadvantages. The application process is faster and the rates are lower. However, service is not personalised so it might be difficult telling which one is real or scam and accessing customer support when you need it.